Programme Registration and Academic Accreditation
This programme is registered with the HK Education Bureau (EDB) in accordance with the Non-Local Higher & Professional Education (Regulation) Ordinance (Chapter 493) (Registration Number 271707).
http://www.edb.gov.hk/index.aspx?nodeID=1438&langno=2
Academic title Bearing
After successful completion of the program and obtaining a doctorate, Graduates may bear the academic title of " Dr. " before or " Ph D. " after their names.
Programme Structure
The programme is divided into 2 components, i.e Coursework and Dissertation for a grand total of 60 credits in all.
The coursework components made up of 16 subjects including core subjects, major subjects and elective subjects.
The Doctoral Dissertation will be undertaken after completion of all coursework subjects. The Dissertation counts as I2 credits. The Dissertation requires candidates to prepare a research in the field of Business Administration which will consist of 20,000 – 25,000 words.
Upon submission of the Dissertation, the candidates shall be required to present their paper for an oral defense, normally take place on campus in Hong Kong orPhilippinesor any other pre-arranged venue. The oral defense will be conducted by the Dissertation Panel appointed by the University. The candidate must pass the oral defense in order to fulfill the requirements for this programme.
Credit Transfers & Exemptions
The University may allow students to apply for credit exemption on prior learning on previous studies from recognized institutions, The University does riot normally allow exemption from the four core subjects, but may grant a maximum exemption of 12 subjects from the major and elective subjects.
Exemption from Course work
Exemption granted under predetermined arrangement for postgraduate or professional qualifications. For example, candidates who possess an MBA or other business/management business/management related postgraduate degrees are eligible to apply for credit exemption from all of the major and elective subjects.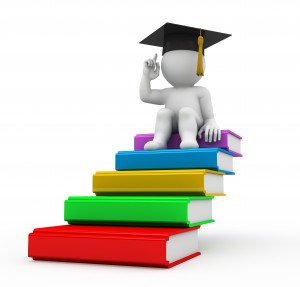 Exemption is granted on a subject to subject basis between the applicant' s prior learning and the major and elective subjects.
Indirect subject exemption
Exemption may be granted where the prior learning of the candidate is judged to be relevant to the course at the appropriate level but may riot directly correspond to specific course subjects. Indirect exemption is usually apply to the major and elective subjects only.
Application on for Exemption
Application for exemption will be considered at the time of admission.
Applicants are required to complete "Application for Credit Transfer" and lodge with the Tarlac State University Hong Kong Office together with copies of supporting Testimonials, e. g. certificates or transcripts or other proof of prior learning used for exemption purpose.
All applications for exemption will be judged by the University on a case by case basis.
Admission Requirements
Applicants must be holders of a Master s Degree preferably in Business Administration or any Business related degree from a recognized institution, or Post Graduate Diploma in Business Administration from a institution with 5 years managerial I supervisory experience.
Applicants should demonstrate English Language Competency during the interview.
All applicants will be considered by, and admission decisions will be made at the discretion of the University.
Medium of Instruction
The programme is conducted in English. Candidates should write and submit their dissertation using English.
Mode of Study
This programme will be delivered via distance learning mode which is implemented through compulsory lectures, optional tutorials and study group discussion. Study materials include study guides, prescribed textbooks and reference books, reading and I or e-learning materials provided by the University.
Actual classroom lectures lead by professors drawn from local academics and business leaders will be provided to students
Interaction between a small group of students and the tutor will also be provided to give the students a chance to discuss and share their personal ideas and interest with their professors on subject specializations of their choice.
Out of timetable meetings will be organized for candidates working in a common interest group. The group discussions will provide a forum for group members to enhance critical thinking, analysis and synthesis with peers, Career Professionals will be invited to share their knowledge and experience in their field of profession.
Students who have completed their coursework will be allocated (a) Supervisor(s) to support their dissertation work. Direct supervision will be provided by the Dissertation Supervisor(s) in the preparation of their Research Work.
Assessment Method
The assessment for this programme is based on completion of prescribed coursework and successful Oral Defense of the Research Work.

Lecturers Profile
Our Lectures are all doctorate degree holders with rich teaching and business management experience.
Duration
The standard duration for a candidate to complete is 3 years' The minimum time allowed for a candidate to complete is 2 years, should he I she be granted exemptions from the coursework requirements. The maximum time allowed for a candidate to complete is 4 years, A student who needs to extend study period must seek permission from the Programme Director.
Non-means Tested Loan Schemes
Students can apply for financial assistance through the Government' s Non-means Tested Loan Schemes (NLS). It alms to enable the students who need financial assistance to accomplish the programme and pursue further education through low interest loan. The maximum level of financial assistance is capped at the annual tuition fee payable for the accredited programme
For enquiries, please contact the Student Financial Assistance Agency (SFAA) at Tel: 2450 6222 or visit the website of the SFAA at www.sfaa.gov.hk