Programme Registration
This programme is registered with the HK Education Bureau (EDB) in accordance with the Non-Local Higher & Professional Education (Regulation) Ordinance (Chapter 493) (Registration Number 27175, , with Lifelong College as the authorized operator in Hong Kong. For Details, please visit the website of EDB at http://www.edb.gov.hk

Programme Structure
This programme is built on a 42 credits structure comprising of two components, i. e. , coursework requirements and Thesis (6 credits), or a 45 credits structure comprising of all coursework requirements. The coursework component comprises 36 credits which is made up of 12 subjects, or the 45 credits which is made up of 15 subjects for nori-thesis programme.
Thesis Writing (6 Credits)
Students will be required to prepare a management research in the field of business administration which will consist of 10,000 -, 5,000 words.
For students who choose to take the all coursework structure are riot required to submit a thesis but are required to take additional three (3) elective subjects from among the subjects,
Credit Transfers & Exemptions
The university may allow students to apply for credit exemption on prior learning that includes previous study from recognized institutions. The University can grant a maximum exemption of 6 subjects from core and major subjects.
Application for Exemption
Applications for exemption will normally be considered at the time of admission.
Applicants are required to complete the "Application for Credit Transfer" and lodge it with the Tarlac State University Hong Kong Office together with copies of supporting Testimonials, e. g. certificates or transcripts or other proof of prior learning used for exemption purpose.
All applications for exemption will be decided upon by the University on a case by case basis.
Admission Requirements
Applicant must be a Bachelor' s degree holder, OR holder of a Higher Diploma/Advanced Diploma/Diploma in Business Administration with 3 years working experience.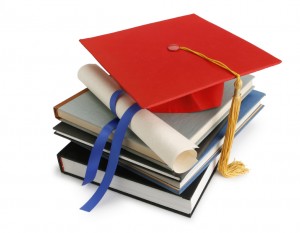 Medium of Instruction
This programme shall be conducted in English and thesis written in English.
Mode of Study
This programme will be delivered through distance learning mode which is implemented through compulsory lectures, optional tutorials and study group discussions. Study materials include study guides, prescribed textbooks and reference books. Reading and/or e-learning materials provided by the University.
Actual classroom lectures lead by professors drawn from local academics and business leaders will be provided to students,
Interaction between a small group of students and the tutor will give students a chance to discuss and share their personal ideas and interest with their professors regarding the subject on hand,
Out of timetable meetings will be organized for candidates working in a common interest group. The group discussions will provide a forum for group members to enhance critical thinking and synthesis with peers. Career Professionals will be invited to share their knowledge and experience in their field of profession.
Lecturers Profile
Our Lectures are all master degree holders with rich teaching and business management experiences.
Duration
The average length for a student to complete this programme is 18 months. The minimum time allowed for a candidate to complete the course is 12 months, while the maximum time allowed for the completion of the course is 36 months. A student who needs to extend the study period must seek permission from the Programme Director.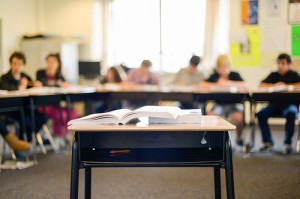 Direct Admission to the Ph. D. Program
Graduates who want to get their further studies, after completion of the MBA programme can be directly admitted to the Ph, D. in Business Administration (Registration No. 27,707) program of the University with a maximum of 12 exemption from the major and elective subjects.
Non-means Tested Loan Schemes
Students can apply for financial assistance through the Government' s Non-means Tested Loan Schemes (NLS) It aims to enable the students who need financial assistance to accomplish the programme and pursue further education through low interest loan. The maximum level of financial assistance is capped at the annual tuition fee payable for the accredited programme
For enquiries, please contact the Student Financial Assistance Agency (SFAA) at Tel 2150 6222 or visit the website of the SFAA at www.sfaa.gov.hk